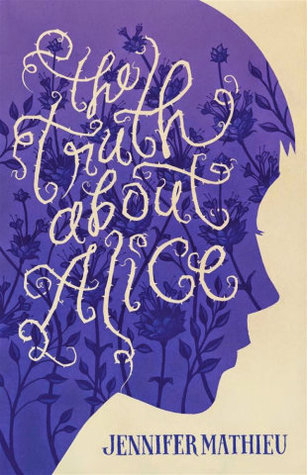 There are a lot of rumours about Alice Franklin, and it's stopped mattering whether any of them are true.

It all started at a party, when Alice was supposedly with two guys in one night.


Soon everyone at Healy High has picked a side in this game of he said/she said. Do they believe Brandon Fitzsimmons, the most popular guy at school and the football hero of Healy? Or do they believe Alice, the girl who wears too-tight T-shirts and was caught kissing Brandon in a closet a couple years before?


When Brandon dies in a car crash, there are serious allegations that his death was Alice's fault. As the rumour mill spins into overdrive, Alice's small town becomes suffocating. And when the truth becomes a matter of opinion, something's got to give.
This book is told from four characters perspectives and the only issue I had with this was that I thought the two females Kelsie and Elaine had very similar voices and I had a hard time telling them apart.
Through the characters we are given Alice's story. I tried to keep an open mind throughout as I understood it was all second-hand information.
What I loved most about this book is that is showed how bullying and lying and spreading rumours for selfish reasons can really shape and influence other peoples lives.