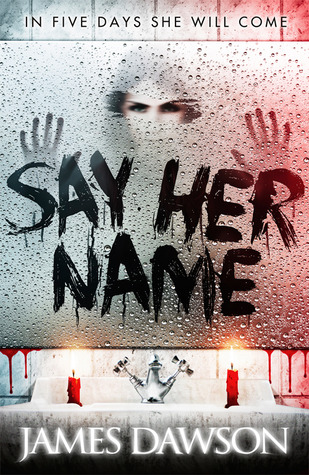 Roberta 'Bobbie' Rowe is not the kind of person who believes in ghosts. A Halloween dare at her ridiculously spooky boarding school is no big deal, especially when her best friend Naya and cute local boy Caine agree to join in too. They are ordered to summon the legendary ghost of 'Bloody Mary': say her name five times in front of a candlelit mirror, and she shall appear... But, surprise surprise, nothing happens. Or does it?

Next morning, Bobbie finds a message on her bathroom mirror... five days... but what does it mean? And who left it there? Things get increasingly weird and more terrifying for Bobbie and Naya, until it becomes all too clear that Bloody Mary was indeed called from the afterlife that night, and she is definitely not a friendly ghost. Bobbie, Naya and Caine are now in a race against time before their five days are up and Mary comes for them, as she has come for countless others before...
My Rating: 4/5
The tale of Bloody Mary is well known throughout pop culture, but it receives a new fresh and captivating twist in this book.
The plot was definitely what I loved most about this book. It was very suspenseful and chilling and had enough plot twists along the way to keep it interesting.
The romance was not as heavily portrayed as others in the YA genre which was something that I really enjoyed as it created a greater emphasis on the plot.
I also loved the historical elements involved in the plot especially with the school and its students.
The writing style was very honest and gave life to very genuine and likeable characters.