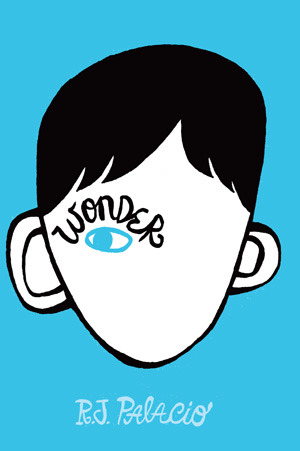 I won't describe what I look like. Whatever you're thinking, it's probably worse.


August (Auggie) Pullman was born with a facial deformity that prevented him from going to a mainstream school—until now. He's about to start 5th grade at Beecher Prep, and if you've ever been the new kid then you know how hard that can be. The thing is Auggie's just an ordinary kid, with an extraordinary face. But can he convince his new classmates that he's just like them, despite appearances?
My Rating: 5/5
Even though I had heard nothing but positive things about this book, I was really surprised by how much I loved it.
August was such a likeable character and because this is very much a character driven novel having a narrator like him was very helpful.
All the other characters in this book were equally developed and each of them were unique.
The short chapters and the continual change of narrator kept the story fresh and fast paced.
Because August is only ten years old there is obviously a sense of innocence about him but at the same time I thought he was quite mature for his age.
Because August's 'disability' is so visually evident it was interesting how the author was able to realistically portray not only what August has to deal with but also his parents and his sister.