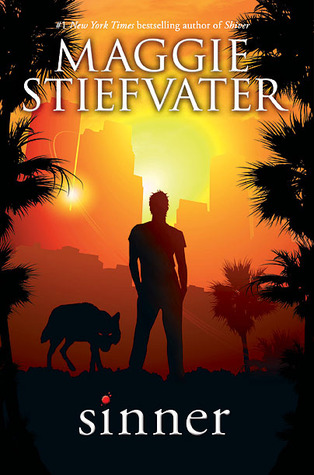 Sinner follows Cole St. Clair, a pivotal character from the #1 New York Times bestselling Shiver Trilogy. Everybody thinks they know Cole's story. Stardom. Addiction. Downfall. Disappearance. But only a few people know Cole's darkest secret -- his ability to shift into a wolf. One of these people is Isabel. At one point, they may have even loved each other. But that feels like a lifetime ago. Now Cole is back. Back in the spotlight. Back in the danger zone. Back in Isabel's life. Can this sinner be saved?
My Rating: 3.5/5
I didn't know how this book would be without the main characters of Sam and Grace but I found that it didn't bother me as much I thought it would. The main reason for this was because it felt completely disconnected from the previous books.
The book commences with Cole moving to LA to restart his music career and hopefully rekindle his relationship with Isabel.
The book being set in LA was my biggest grievance with this book as I really loved the enchanting Mercy Falls setting and really missed it in this book.
Without Sam and Grace's added narration, Isabel was a bit exposed as a character as I don't think her voice is as strong as theirs or Coles.
I have read numerous books about reality television and fame but none that felt as realistic as this one.