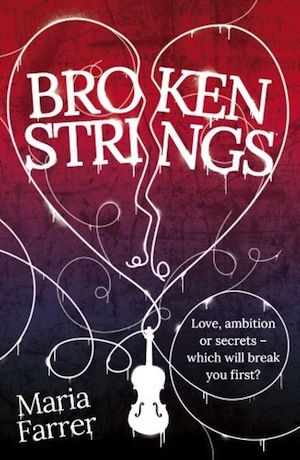 It is the story of a brilliant young violinist, her determination and struggle to achieve her dreams and the discovery that she is at the centre of an extraordinary secret that has pulled apart her family for two generations. Jess, a talented 17-year-old violinist, suffers from stage-fright as she auditions for a place at a prestigious music school. Her family do not have enough money for her to continue to study so when she fails, she vows not to play again. Until her wealthy grandmother - estranged from her family since Jess's mother fell pregnant - shows up at their doorstep and promises six months of tuition in exchange for Jess moving to live with her. Once ensconced in her grandmother's rich, but empty, life she starts to uncover the mystery of why her grandmother never spoke to her mother again, and the secret which tore her family apart.
My Rating: 3.5/5.
I studied music for a short period of time and really disliked it so I was actually a little hesitant to read a full length novel on the subject.
From the outset, this book was massively predictable and offered very little throughout in terms of plot twists and surprises.
Being set in London, I felt like this book could have used that as a massive advantage instead Jess was constantly stuck inside the house.
Jess/Jessica, the protagonist was one of the most dislikeable characters I have come across in a very long time. She was incredibly immature and made excuses for just about everything. As much as I disliked her, she somehow manages to get herself in the middle of a love triangle.
I always have mixed feelings about love triangles. I think there is only a small margin of error to keep them from being trashy.
The two male characters in this book Charlie and Stefan were surprisingly very friendly, warm characters.