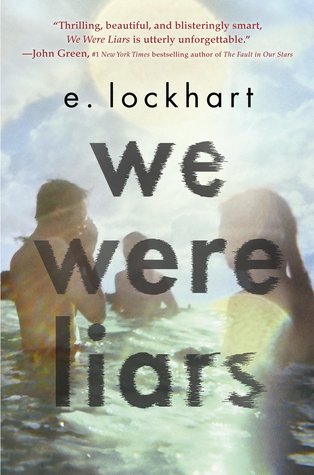 A beautiful and distinguished family.
A private island.
A brilliant, damaged girl; a passionate, political boy.
A group of four friends—the Liars—whose friendship turns destructive.
A revolution. An accident. A secret.
Lies upon lies.
True love.
The truth.


We Were Liars is a modern, sophisticated suspense novel from National Book Award finalist and Printz Award honouree E. Lockhart.


Read it.
And if anyone asks you how it ends, just LIE.
My Rating: 4.5/5
I read this book the same day I bought it. Given that I already had 1000 unread books shows how eager I was to read this as I had heard so many positive things about it.
The main characters were all from wealthy families except one so it was interesting to read about their lavish lifestyles.
The minor characters such as the aunties and the younger cousins could have been more incorporated into the story. This would have at least prevented me from frequently looking at the family tree.
The family dynamics were fascinating to read about. Plot wise, I didn't really know where this book was heading even though I predicted 75% of the ending I was still blown away by the finish.
The writing style was a little choppy but I found that it didn't take me long to get used to it.