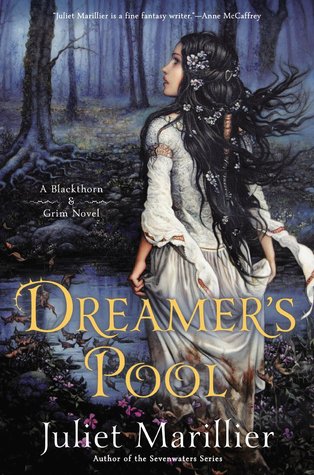 In exchange for help escaping her long and wrongful imprisonment, embittered magical healer Blackthorn
has vowed to set aside her bid for vengeance against the man who destroyed all that she once held dear. Followed by a former prison mate, a silent hulk of a man named Grim, she travels north to Dalriada. There she'll live on the fringe of a mysterious forest, duty bound for seven years to assist anyone who asks for her help.
Oran, crown prince of Dalriada, has waited anxiously for the arrival of his future bride, Lady Flidais. He knows her only from a portrait and sweetly poetic correspondence that have convinced him Flidais is his destined true love. But Oran discovers letters can lie. For although his intended exactly resembles her portrait, her brutality upon arrival proves she is nothing like the sensitive woman of the letters.
With the strategic marriage imminent, Oran sees no way out of his dilemma. Word has spread that Blackthorn possesses a remarkable gift for solving knotty problems, so the prince asks her for help. To save Oran from his treacherous nuptials, Blackthorn and Grim will need all their resources: courage, ingenuity, leaps of deduction, and more than a little magic.


My Rating: 4/5
This book was a lot different to the other Juliet Marillier book that I have read. This one follows the stories of 3 vastly different characters, all of whom have split chapter narrations.
The other difference I found with this book was the age of the characters. I have only read one of her YA titles but I understand that even with her other adult novels, the characters are still relatively young. In this book however even though their ages are never revealed they are obviously older than usual.
I love the historical elements that Juliet Marillier books all seem to have and this book is no different having been set in ancient Ireland.
I always have trouble in high fantasy books with characters names and pronunciations, so it was helpful to have the index at the beginning of the book and I found myself flicking there quite regularly.
I understand that this book is loosely based on the fairy tale 'Goose Girl'. I had never read nor heard of this story before and this proves I need to read more of that kind of genre.
I highly recommend Juliet Marillier's writing to both fans of fantasy and historical fictions as she really blends these two genres perfectly.