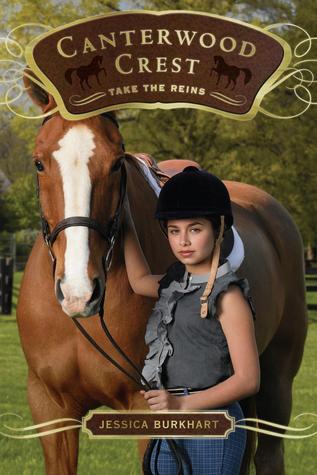 When Sasha Silver and her horse, Charm, arrive on the campus of the elite Canterwood Crest Academy, Sasha knows that she's in trouble. She's not exactly welcomed with open arms. One group of girls in particular is used to being the best, the brightest, and the prettiest on the team, and when Sasha shows her skills in the arena, the girls' claws come out.
Sasha is determined to prove that she belongs at Canterwood. Will she rise to the occasion and make the advanced riding team by the end of her first semester? Or will the pressure send Sasha packing?
My Rating: 3.5/5
I was looking forward to reading this book not only because I have heard a lot of amazing things about this series but because I have a guilty pleasure for animal related literature.
As this book is rated more as a children's book rather than a young adult book I was surprised how mature the protagonist Sasha was.
There was a bit of a romantic element developing which I didn't expect from a children's book. That really added a whole other dimension to the story.
I found the plot unoriginal but the dialogue was fresh and kept me interested throughout.
I have ridden a horse probably 2-3 times in my life and so know next to nothing about riding. I liked how this book didn't confuse me with all the technical terms etc about horses but rather educated me.