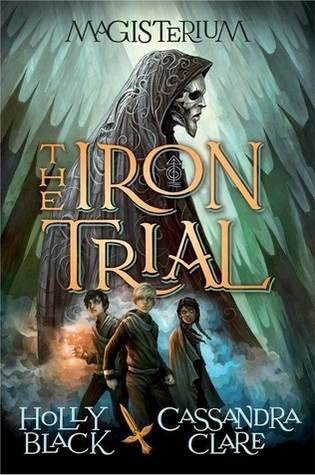 Most kids would do anything to pass the Iron Trial.
Not Callum Hunt. He wants to fail.
All his life, Call has been warned by his father to stay away from magic. If he succeeds at the Iron Trial and is admitted into the Magisterium, he is sure it can only mean bad things for him.
So he tries his best to do his worst - and fails at failing.
Now the Magisterium awaits him. It's a place that's both sensational and sinister, with dark ties to his past and a twisty path to his future.
The Iron Trial is just the beginning, for the biggest test is still to come . . .
My Rating: 3.5/5
I had mixed expectations about this book. On the one hand the fact that it was written by one of my favourite authors (Clare) and one of the authors high on my TBR pile (Black) made me intrigued.
On the other hand however, the amount of reviews I had read referring how similar it was to Harry Potter really threw me off.
This book really surprised me by how unlike Harry Potter it was. The protagonist, Callum Hunt reminded me of a mixture of Percy Jackson and Hiccup (from How to Train Your Dragon).
The Magisterium (the school) was a gothic version of Hogwarts, and the tunnels that Call and his friends (Aaron and Tamara) constantly got lost in reminded me of the Chamber of Secrets.
The magic element in this story is where it really sets itself apart from Harry Potter. In Harry Potter they obviously use wands whereas in this book it is more elemental.
The ending had numerous plot twists - the main one of which I predicted fairly early in the book.