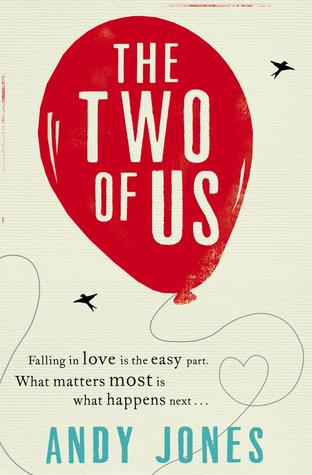 Falling in love is the easy part. What matters most is what happens next...
Fisher and Ivy have been an item for a whole nineteen days. And they just know they are meant to be together. The fact that they know little else about each other is a minor detail. Over the course of twelve months, in which their lives will change forever, Fisher and Ivy discover that falling in love is one thing, but staying there is an entirely different story.
The Two of Us is a charming, honest and heart-breaking novel about life, love, and the importance of taking neither one for granted.
My Rating: 4/5
As a reader of mainly Young Adult literature I really did not expect to enjoy this book as much as I did.
The book begins at the beginning of Fisher and Ivy's relationship. Fisher is 31 whilst Ivy is 42. At the beginning their relationship is purely physical but after a life altering complication they are left with no option but to commit to one another even though they are still somewhat strangers.
Fisher is the protagonist, and we see the story solely from his perspective. I would have liked at least an alternate chapter from Ivy as I found most of the time I had no idea what she was thinking and for that reason I feel like I didn't like her as much as I was supposed to.
Even though this book is obviously about the process of a relationship, it is far from a love story. Instead it is a poignant and accurate depiction of the ups and downs of a relationship.
Fisher's friendship with his childhood friend Eli who happens to be in the end stages of Huntingtons added an interesting dynamic to the story. The rapidness of Eli's condition even in the year or so in which this book is set really brought other parts of the story into perspective.
Both Ivy and Fisher are heavily flawed characters and their relationship is anything but easy. As annoying as Ivy's brother Frank was (to Fisher anyway) I really liked his presence.