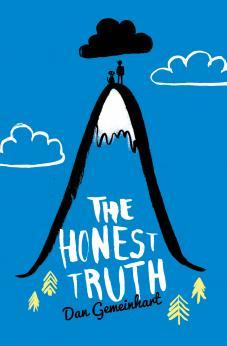 Mark has been in and out of hospital his whole life – and he's fed up.
So when his cancer returns, he decides he's had enough. Running away with his dog Beau, he sets out to climb a mountain – and it's only when he's left everything behind that Mark realises he has everything to live for.
My Rating: 4.5/5
I received this book for review from Chicken House for Scholastic Australia.
When I first laid eyes on this book and read the synopsis I thought it not only sounded similar to The Fault in Our Stars but also that their covers are the same colours.
This book is so much more than that. In fact, this is hands down the best book I have read so far this year.
I love dogs in literature and will more than likely read a book simply because there is a dog involved so I was probably always going to love this book.