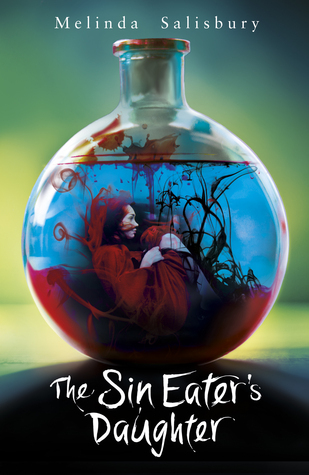 I kill with a single touch.
Twylla is blessed. The Gods have chosen her to marry a prince, and rule the kingdom. But the favour of the Gods has it's price. A deadly poison infuses her skin. Those who anger the queen must die under Twylla's fatal touch.
Only Lief, an outspoken new guard, can see past Twylla's chilling role to the girls she truly is.
Yet in a court as dangerous and the queen's, some truths should not be told...
My Rating: 3.5/5
I received this book for review from Scholastic Australia.
I really enjoyed this book. The way the plot unraveled was very well paced.
The setting reminded me of Kings Landing in A Game of Thrones with the elaborate castle and royalty.
I didn't like the fact that the majority of the novel was set in Twylla's bedroom as it got boring.
The Queen was a character that I loved to hate. She was pure evil but she was also a very interesting and complex character.
Given the title of the book, I would have liked Twylla's mother and her job as a sin eater to have been explored a little deeper. I am looking forward to this in the sequel perhaps.
The romance between Twylla and Lief was rather sudden and developed too quickly for my liking.
Overall I found this book very unique, engaging and can't wait to read the sequel.