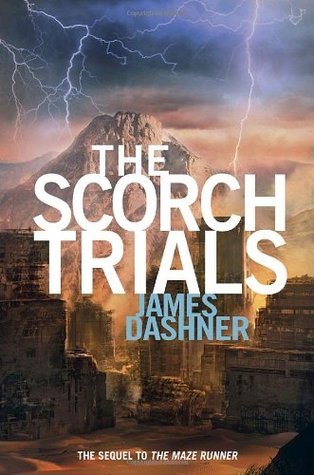 Solving the Maze was supposed to be the end.
Thomas was sure that escape from the Maze would mean freedom for him and the Gladers. But WICKED isn't done yet. Phase Two has just begun. The Scorch.
There are no rules. There is no help. You either make it or you die.
The Gladers have two weeks to cross through the Scorch—the most burned-out section of the world. And WICKED has made sure to adjust the variables and stack the odds against them.
Friendships will be tested. Loyalties will be broken. All bets are off.
There are others now. Their survival depends on the Gladers' destruction—and they're determined to survive.
My Rating: 3/5
This is the sequel to The Maze Runner.
The very first time I read The Maze Runner I struggled to get past the slow pace yet the second and third times I read it I loved it so I was a little bit worried about reading The Scorch Trials for the first time.
Overall I did enjoy this book, however I did also discover a few flaws with it.
This book was also slow paced although I did find that it did speed up at times.
The plot had absolutely no structure to it. I felt like the author knew how he wanted the story to end and then just made up the rest as he went along with no substantial planning.
Teresa is the most annoying character by far in these books. I really cannot stand her.
My favourite element with The Maze Runner was the mystery in working out the maze and that was something that I really missed with this book.
I am now looking forward to reading The Death Cure so I can finally discover what the purpose off everything is.
I also didn't like how little the other gladers such as Newt were involved in the story.
I had mixed feelings about the new characters Aris and Brenda as they don't seem trustworthy.