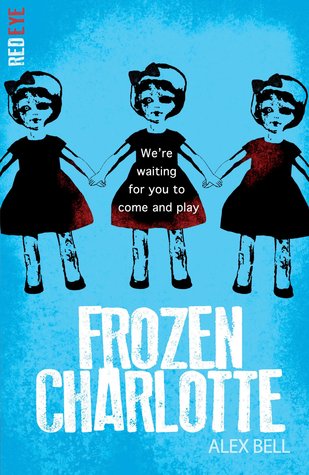 We're waiting for you to come and play. Dunvegan School for Girls has been closed for many years. Converted into a family home, the teachers and students are long gone. But they left something behind...Sophie arrives at the old schoolhouse to spend the summer with her cousins. Brooding Cameron with his scarred hand, strange Lilias with a fear of bones and Piper, who seems just a bit too good to be true. And then there's her other cousin. The girl with a room full of antique dolls. The girl that shouldn't be there. The girl that died.
My Rating: 4/5
I read this book on my iPad and it took me about a month to read. If I had read this in physical format I probably would have finished it in an hour or so.
This book was very engaging, suspenseful and had a cliff-hanger at the end of just about every chapter making it a quick and easy read.
The descriptions of settings, characters and the Frozen Charlotte dolls themselves were a little vague and I would have loved some more depth in this area.