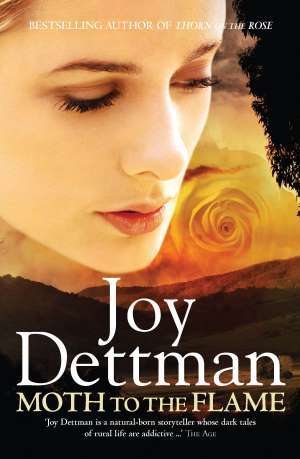 My Rating: 4.5/5
Source: Pan MacMillan Australia
Buy: Publisher
Goodreads
Moth to the Flame picks up this epic story and we see Jenny bravely moving on with her life.
She takes refuge with Ray King, a slightly sinister, stuttering boy who disappeared from
Woody Creek as a teenager but has now reappeared.
In return for regular "wifely duties",
Ray offers Jenny and her three children sanctuary at his house in Melbourne. For a time, she
But then Jenny's father - the philandering impresario Archie Foote - storms back into her
world and chaos reigns again. Archie recognises Jenny's brilliance and offers her a second
chance - a way to escape the domestic drudgery and finally
fulfill
her dream. But when you
have three children, one missing husband and another with a dark secret, dreams have a
habit of turning into nightmares...
The way the second book Thorn on the Rose ended I can't believe I waited so long to return to the enchanting little town of Woody Creek.
I was a bit disappointed therefore that only a portion (the second half) was set there, the other half being set in Melbourne.
Although I liked how this enabled us to see just how isolated and behind the times Woody Creek was in comparison to the larger city.
As Jimmy is one of my favourite characters I liked that he played a pivotal role, but didn't like that he wasn't present much.
Margot is one of the most irritating characters - she is as equally as bad as Sissy or Amber in the first book.
I love how quickly this story progresses. It doesn't feel like that many pages ago that Jenny was born and now she is 34 years old and likely to be a grandparent soon (not a spoiler as I am only
hypothesizing
this).
I nearly stopped reading this book twice due to plot twists I didn't agree with but couldn't stay away from it for very long as I am very much compelled to finish the entire series.
Right now there are so many elements going on particularly with Jenny's four children and I am looking forward to when they start to merge.
Overall, I really enjoyed this book. It could easily have been a five star rating but I just felt that it wasn't as good as the previous two.
This book starts in 1946 and deals with the post-war era. The way that it ends will make you want to have Wind in the Wires in your hands as soon as possible.