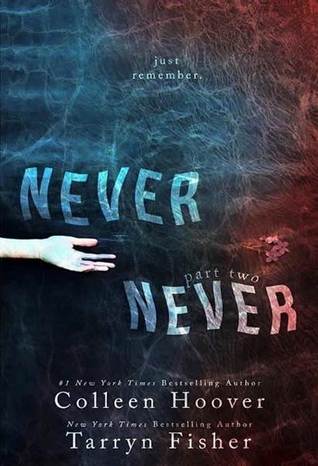 My Rating: 4/5
Source: iBooks
Buy: The Book Depository
Goodreads
"Never forget that I was your first real kiss. Never forget that you'll be my last.

And never stop loving me between all of them.
Silas races against time as more truths unravel, while others twist tighter together. And now, the stakes are higher as Silas' control slips and others begin to point fingers. Charlie is in trouble and he must be the one to bridge the chasm between their past and their present. Because somewhere between I love yous and Never Nevers and Never Agains, a truth they can't imagine, beckons to be found.
"Where are you, Charlie?"
This is actually quite an addictive series. If you want something low quantity but high quality this series is perfect.
This book is hard to review simply because it didn't feel like an entire book. It just felt like a few chapters that were forgotten to be added to the first book.
The plot of this entire book was basically Silas trying to find Charlie and Charlie trying to figure out where she was.
Hopefully after the third book is finally released this month they will publish all three as one paperback book.