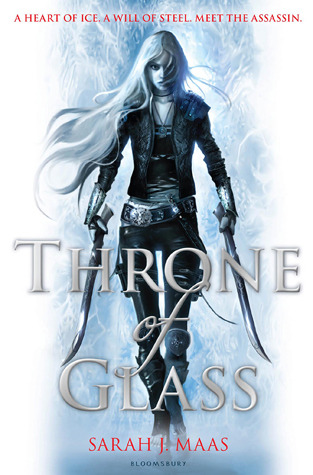 My Rating: 4/5
Source: Bought
Goodreads
Meet Celaena Sardothien.
Beautiful. Deadly.
Destined for greatness.

In the dark, filthy salt mines of Endovier, an eighteen-year-old girl is serving a life sentence. She is a trained assassin, the best of her kind, but she made a fatal mistake: she got caught.

Young Captain Westfall offers her a deal: her freedom in return for one huge sacrifice. Celaena must represent the prince in a to-the-death tournament—fighting the most gifted thieves and assassins in the land. Live or die, Celaena will be free. Win or lose, she is about to discover her true destiny. But will her assassin's heart be melted?
I went into this book with a lot of expectations. I mean the hype surrounding this book is HUGE which is also probably the reason it has taken me this long to finally read it.
I loved this book immensely but overall I wanted more from it.
There were so many interesting things in this book for example the contest Celaena and the others were participating in and the mysterious creature that was killing them off one by one. Unfortunately though, I didn't feel like these blended that well together.
Celaena is definitely a strong, independent female protagonist but I felt that we were told that rather than shown it.
I lost count the amount of times Celaena was referred to as "the assassin" like we had to be constantly reminded of this fact.
The romance in this book was surprisingly well timed and developed (even though I found Dorian really dull). I am a bit worried though about a love triangle potentially developing.
The only negative thing I can say about the romantic aspect was that it was way too dominant and took focus away from some of the other stuff like the contests.
Overall, I really loved the tone of this book and am really excited to continue on with this series.