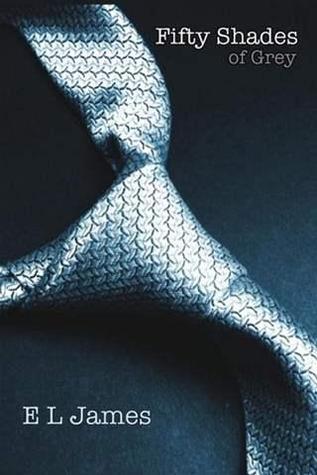 When literature student Anastasia Steele goes to interview young entrepreneur Christian Grey, she encounters a man who is beautiful, brilliant, and intimidating. The unworldly, innocent Ana is startled to realize she wants this man and, despite his enigmatic reserve, finds she is desperate to get close to him. Unable to resist Ana's quiet beauty, wit, and independent spirit, Grey admits he wants her, too—but on his own terms.
Shocked yet thrilled by Grey's singular erotic tastes, Ana hesitates. For all the trappings of success—his multinational businesses, his vast wealth, his loving family—Grey is a man tormented by demons and consumed by the need to control. When the couple embarks on a daring, passionately physical affair, Ana discovers Christian Grey's secrets and explores her own dark desires.
Erotic, amusing, and deeply moving, the Fifty Shades Trilogy is a tale that will obsess you, possess you, and stay with you forever.
I swore I would never, never ever read this book (I think I may have even made that statement here on my blog at some stage), however, after I had the flu I wanted something rather light to ease me back into reading and I saw this book on my shelf and I though why not, even your grandfather has read it (true story).
First of all, I went into this book with absolutely no expectations. I'd obviously heard a lot about it but I like to form my own opinions about books.
The book was first written as Twilight fanfiction and at first I was over aware of the similarities between the two (for example both are set in Washington state). It didn't take me long however just to ignore that part.
The sex scenes is what made me most hesitant to read this book/series because I have never read erotica before, however I think watching/reading Game of Thrones has
desensitized
me more than I thought as I had no issues with them.
The main thing that bothered me with this book was how repetitive some of the language was. For example the number of times Christian told Ana not to bite her lip. Also the amount of times Ana referred to her 'inner goddess' was really annoying.
Christian was a very intense and intimidating character. He obviously has a very troubled past which I am interested to learn more about.
Anastasia in comparison was rather plain and I am not sure if it is because the book is told through her or not but I found her rather predictable.
Overall, I am really surprised by how much this book compelled me and if I hadn't started it over the weekend I probably would have finished it in one sitting.
The ending was rather abrupt, almost like the author decided to add a little cliff hanger in at the last second.