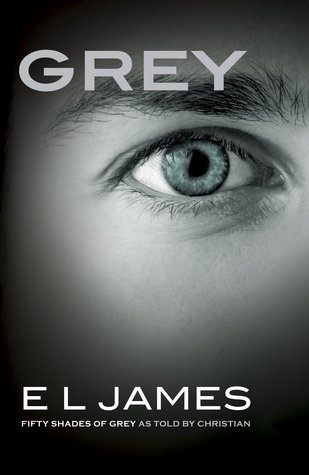 Christian Grey exercises control in all things; his world is neat, disciplined, and utterly empty—until the day that Anastasia Steele falls into his office, in a tangle of shapely limbs and tumbling brown hair. He tries to forget her, but instead is swept up in a storm of emotion he cannot comprehend and cannot resist. Unlike any woman he has known before, shy, unworldly Ana seems to see right through him—past the business prodigy and the penthouse lifestyle to Christian's cold, wounded heart.
Will being with Ana dispel the horrors of his childhood that haunt Christian every night? Or will his dark sexual desires, his compulsion to control, and the self-loathing that fills his soul drive this girl away and destroy the fragile hope she offers him?
My Rating: 3.5/5
I read the Fifty Shades of Grey trilogy in early 2016 and even though they were completely outside my comfort zone reads, I found that I surprisingly rather enjoyed them and so it was a no brainer that I would now delve into the story told from the perspective of the enigmatic Christian Grey.
I loved the glimpses given into Christian's traumatic childhood as this really solidified some things that were hinted at throughout the previous books.
I loved being inside Christian's mind but ultimately I preferred Ana as the narrator. I find Ana less irritating when she is the one narrating and also I think I prefer there being a filter between Christian and the reader as he comes across as more uptight and serious on his own.
I don't think this book could really sustain itself on its own - it definitely is more of a companion to Fifty Shades of Grey in that it was written more to answer questions like 'I wonder what Christian was thinking at that moment?' and the insight into his childhood because other than that it is just basically Fifty Shades of Grey.