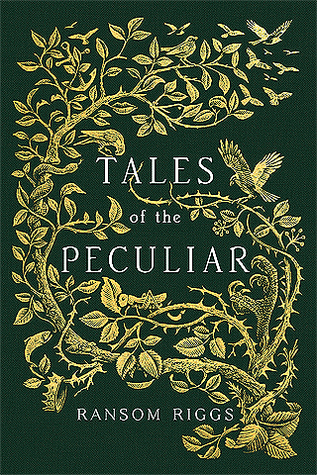 Before Miss Peregrine gave them a home, the story of peculiars was written in the Tales.
Wealthy cannibals who dine on the discarded limbs of peculiars. A fork-tongued princess. The origins of the first ymbryne. These are but a few of the truly brilliant stories in
Tales of the Peculiar
—known to hide information about the peculiar world—first introduced by Ransom Riggs in his Miss Peregrine's Peculiar Children series.
Riggs now invites you to share his secrets of peculiar history, with a collection of original stories, as collected and annotated by Millard Nullings, ward of Miss Peregrine and scholar of all things peculiar
.
My Rating: 3/5
This book contains 10 enchanting fable-like stories rich in peculiardom folklore. Whilst it didn't add anything, I loved being immersed back in this wonderful world.
The book very much reminded me of The Beedle and the Bard and I'm sure it's where the inspiration for its existence came from.
Each story was entirely unique and I loved all of them for a variety of different reasons.